Hello everyone! We are happy to announce that as of today, Lunar Client has been added to the Hypixel Creator Program. You can now use our code "Lunar" when checking out on the Hypixel Network Store. Using our code will directly support the development and growth of Lunar Client!


We have also added the Hypixel Network to our Launcher, allowing you to join Hypixel directly from the Lunar Client Launcher by clicking their logo on the Home page or their card on the Servers page.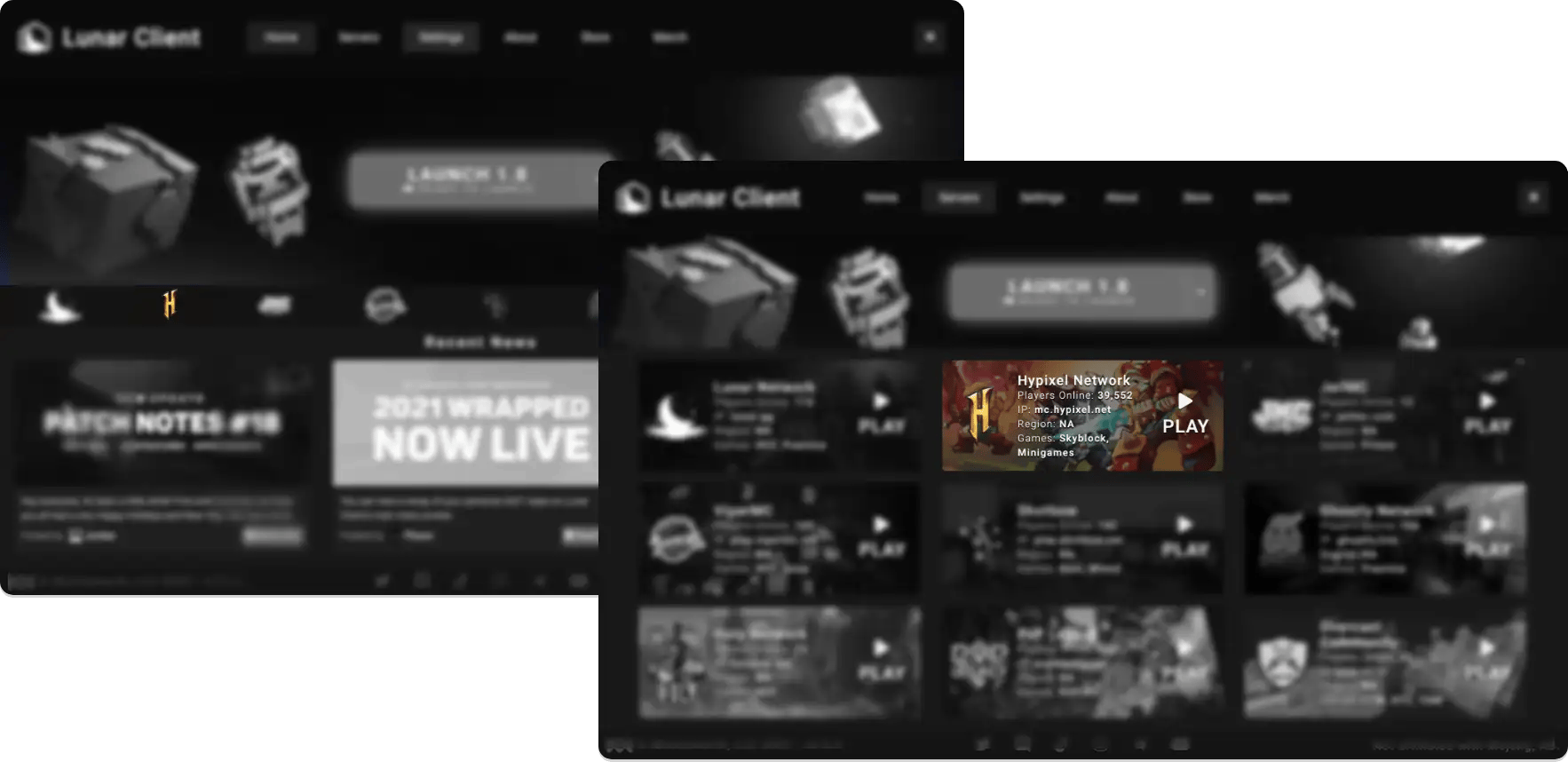 Additionally, we are happy to inform everyone that Lunar Client has been added to the official Allowed Modifications list – so there is no more need to ask if Lunar is allowed on Hypixel!
If you enjoy playing on Hypixel but aren't yet on Lunar Client, what are you waiting for?! You can Download Lunar Client today and enjoy playing on the Hypixel Network with a vibrant community of hundreds of thousands of other Lunar Client users.

While you're at it, make sure to check out some of the Hypixel-specific mods that we offer, such as Bedwars Mod, Skyblock Addons, Auto GG, Level Head, and Quickplay. Whether you're looking to play on 1.8 for PvP or 1.18 for SMP, both Hypixel and Lunar Client support a diverse range of Minecraft versions to cater to any play style.
Lastly, make sure to enter our giveaway on Twitter and Instagram; we're giving away three MVP++ ranks on Hypixel. Simply follow the instructions to enter!
#HypixelPartner #Ad