One of the many benefits of Lunar Client is it's vast cosmetic system. It enhances the Minecraft experience by giving players an entirely new way to express themselves as they desire while still remaining unique beyond traditional Minecraft skins. This article will go over what Lunar Client has to offer in their cosmetic system, ways to get free cosmetics, and ways to buy limited-edition cosmetics!
Cosmetic Types & Variations
Lunar Client has a variety of different cosmetic types such as hats, wings, emotes, cloaks, backpacks, and much more! With this wide selection of cosmetics types, there's almost endless combinations to collect and show off! Lunar Client offers many different artistic styles as well, ranging from our 8-bit collection all the way to high resolution cosmetics. If you are a Minecraft player that loves pixel art or someone that loves high-definition art, Lunar Client has a cosmetic for you! With that being said, let's go over a few ways to earn these cosmetics!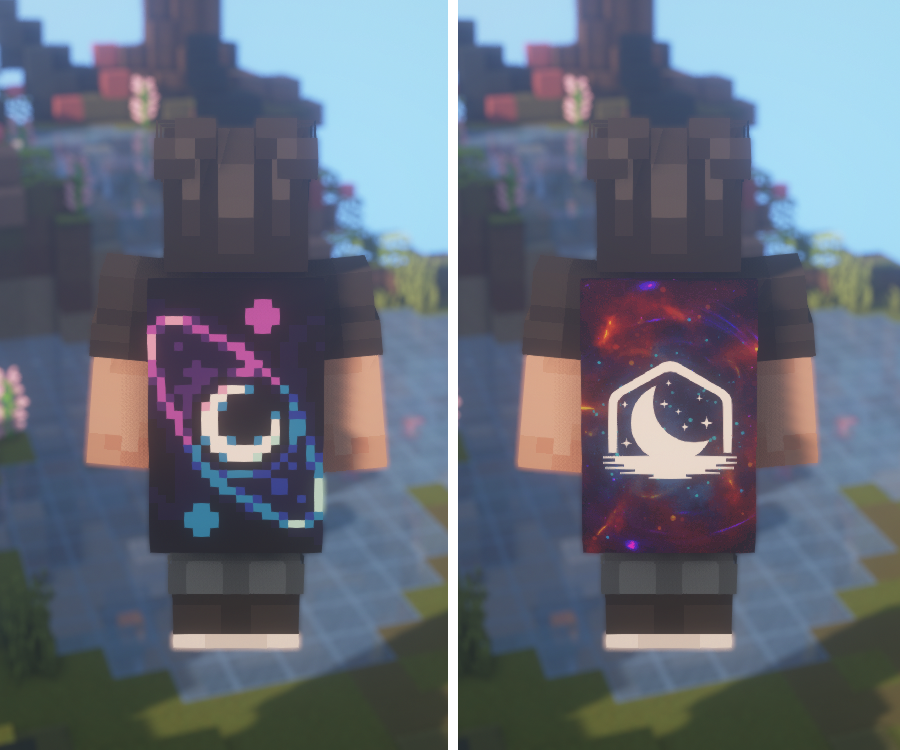 How can I get Free Lunar Client Cosmetics?
Lunar Client provides a few different ways to receive cosmetics entirely for free. Although, beware, they involve interacting with our awesome Minecraft community!
Lunar Client Discord Server
One of the ways to earn free cosmetics involves joining the official Lunar Client Discord. Here you'll be able to keep up with all of Lunar Client's important updates in the #announcements channel which occasionally includes giveaways. In addition to this, be sure to head over to #roles channel to choose which Lunar Client notifications you want to receive in the Discord. For the best chance at being the first to know about a cosmetic giveaway, be sure to subscribe to all of our roles!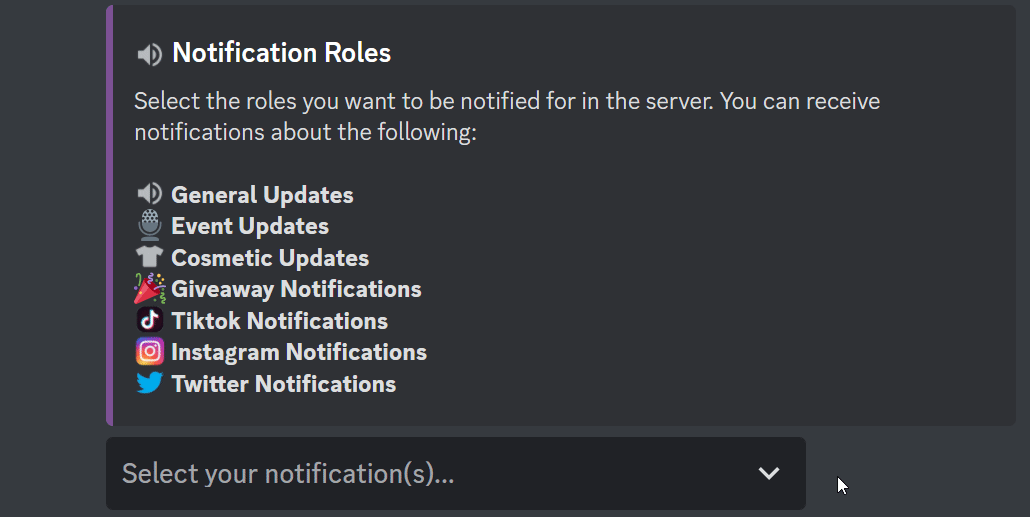 Activity & Levels
Since the Lunar Client Discord community is one of our most popular methods for communication, we like to reward our members with many benefits for fostering an active, engaging and friendly environment for all. Lunar Client Discord users have these benefits available, assuming you can meet the level requirements!
Level 15: Emote

Level 20: Hat, Bandanna, or Mask (1, not all 3)

Level 25: Cloak

Level 30: Wings

Level 35: Lunar+ (6 Months) & a special VIP Discord role!
What are levels?
If you're wondering how Lunar Client Discord levels work, please check out our in-depth blog of the Lunar Client Discord here! The quick run-down is that while chatting in the Lunar Client Discord you will gradually earn Discord experience that will go towards levelling up. The higher your level, the more you'll be rewarded for being a member of our community!
"I've already leveled up and earned a milestone, how do I claim it?"
If you're high enough level to claim a free cosmetic, please fill out this form!
#Giveaways and #Boosts Channels
Our Discord server has a dedicated #giveaways channel. Some of the Lunar Client Admins occasionally celebrate server or event milestones by hosting giveaways. These giveaways are usually exclusive to active Discord server members (varies up to levels 3+), Lunar+ members, or Nitro boosters. Additionally, the Discord Nitro boosters that boost the Lunar Client Discord are given access to restricted giveaways & an exclusive channel with other boosters! Boosting the Discord greatly increases your chances at winning a cosmetic giveaway!
To learn more about Discord Nitro server boosting, check out this article from Discord!
Lunar Client Socials
Another way to earn free cosmetics is to interact with us on some of our socials such as Twitter, Instagram, TikTok, Facebook, YouTube, and more! For a full list of where to find us on social media apps, visit our socials page. We frequently do giveaways on some of our socials to celebrate certain milestones, new cosmetic drops, new updates, and much more! Make sure to turn on our notifications on each of our socials to never miss out on anything!
How can I buy limited edition cosmetics?
If you have ever missed out on some of our limited cosmetics, we have something for you! Each year Lunar Client hosts a bi-annual Vault Sale. For a short amount of time, you can purchase all of our previously sold cosmetics on the Lunar Client Store! There is usually a discount on all cosmetics featured on the store; it's the perfect time to pick up new outfits for your Minecraft character! One of the vault sales is featured around Summer time, and the other during the Winter holiday season!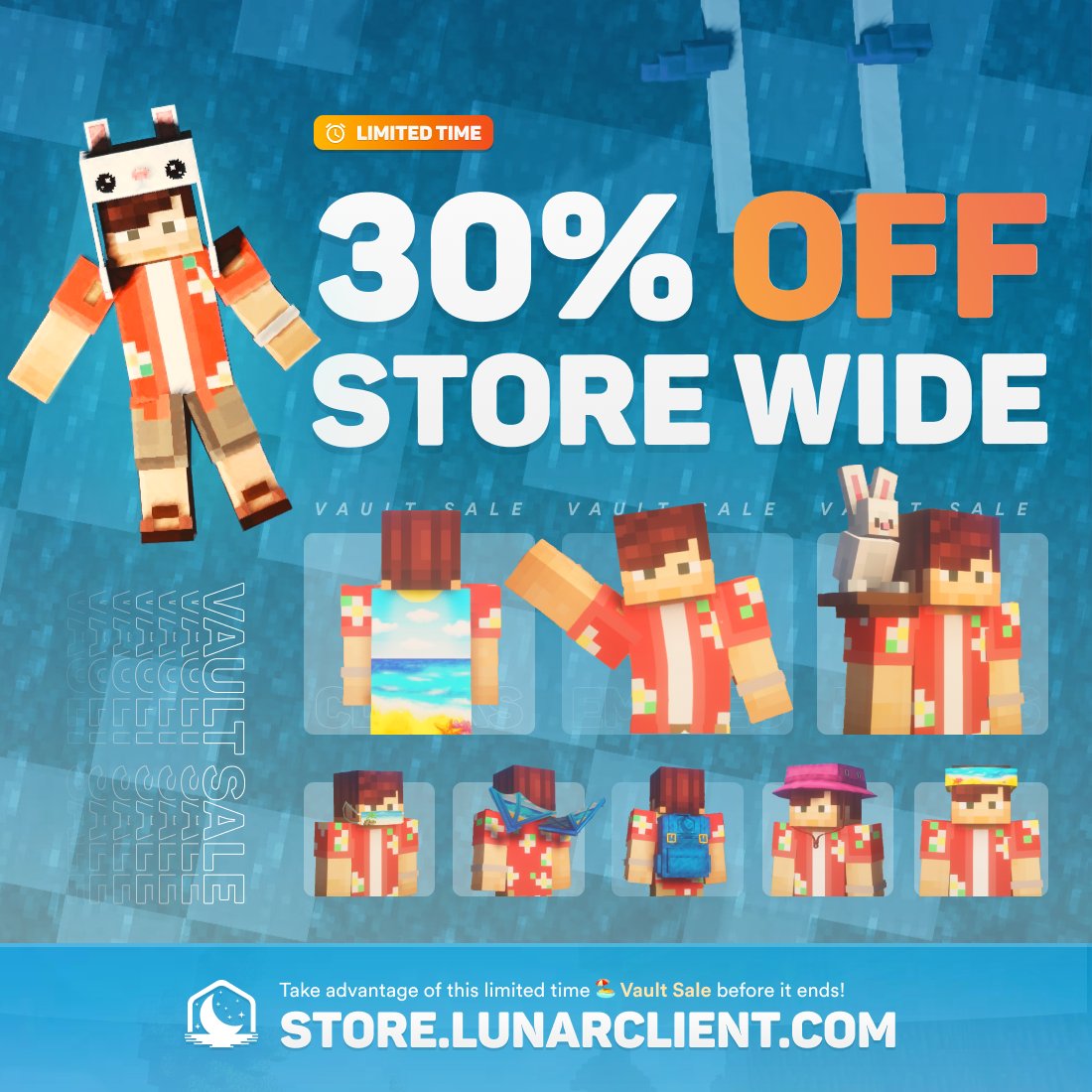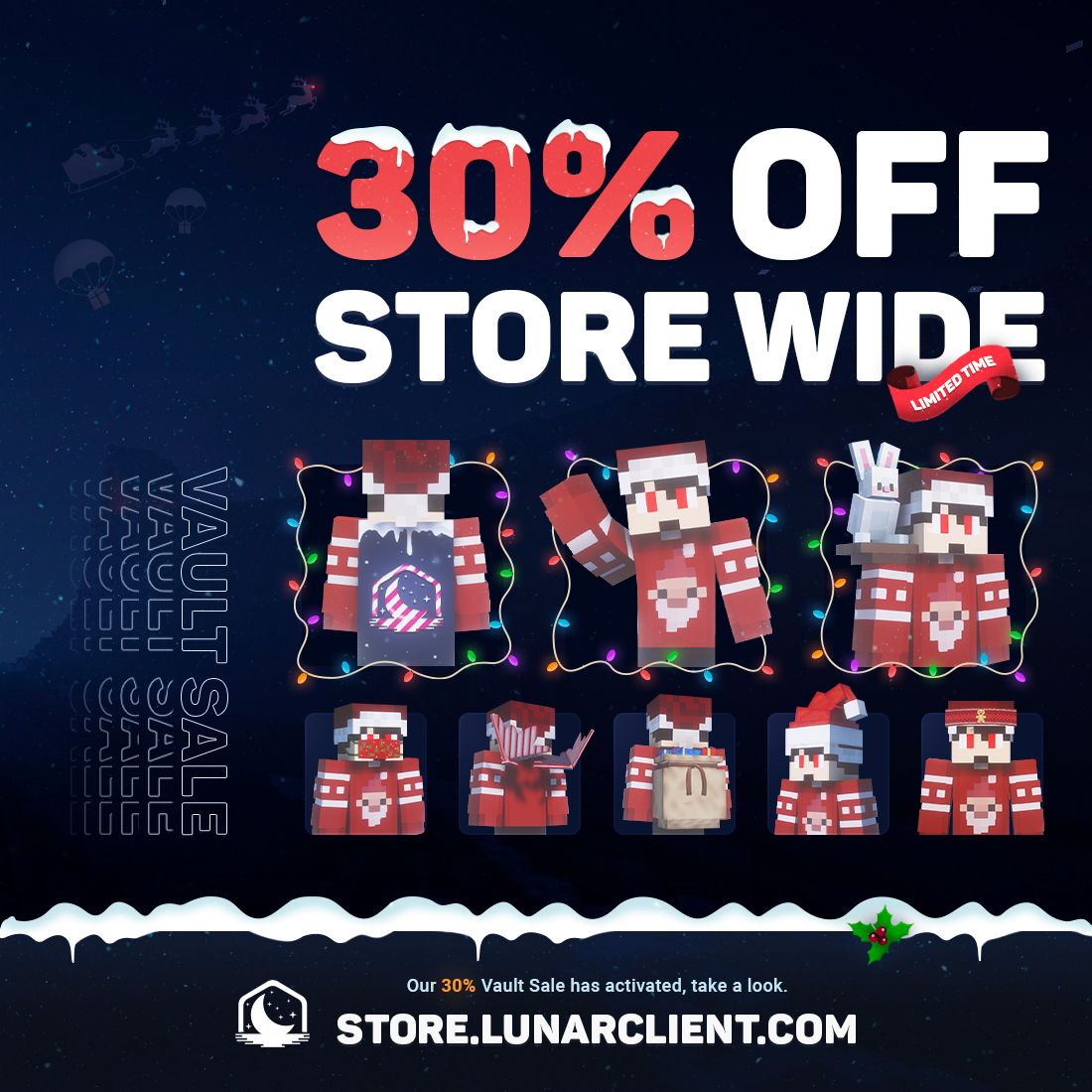 Lunar+ Subscription
Lunar+ is another great way to get access to new and exclusive cosmetics and perks every month. When subscribed, you'll have access to a set of cloaks, a free monthly emote, backpacks, an exclusive pink and green Lunar+ icon in-game, and much more! Lunar+ also comes with a store-wide 10% off discount for as long as you are subscribed. This is perfect if you're planning on decking out your Minecraft character with Lunar Client cosmetics. Read more about Lunar+, and how you can subscribe today here!