Hello everyone! We are happy to announce that we have officially released Lunar Client Merch!
We partnered up with Merch Gardens to create a variety of hoodies, t-shirts, and a windbreaker. You can access the merchandise store at merch.lunarclient.com or by visiting the 'Merch' category on the Client Store.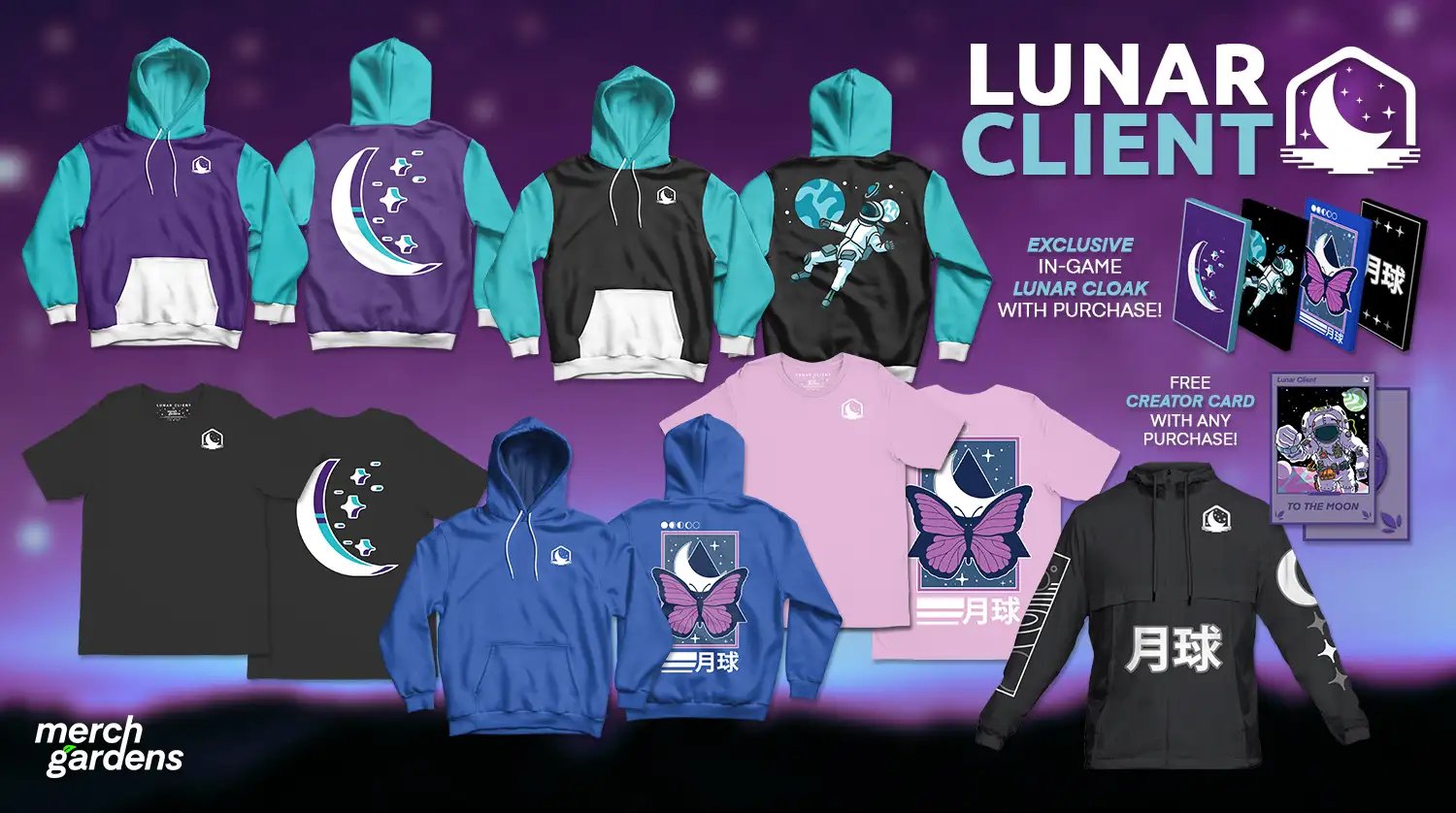 Each order comes with a free creator card and a custom Lunar Client Cloak. The cloak will match the design of the merch that you purchase, so make sure to include your username when checking out. Below is all of the cloaks that are only obtainable through the purchase of a piece of merchandise.
Before making your purchase, please make sure to read the FAQ to be informed about shipping dates, merch sizes, and the return policy.
As always, thank you all for the constant support! We hope you enjoy the merch; make sure to Tweet at us if you get some!